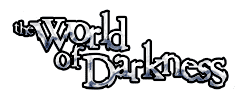 The new World of Darkness is the core of the revised Storyteller System from White Wolf, being pivotal to its operation (unlike the original one, bolted on to the successful Vampire: The Masquerade game as it spread across several genres). Whatever you want to play in the New World of Darkness, you will need at least the core rulebook from this line.
The whole system is far more integrated, allowing you to run core human characters, adding in whichever 'monsters' you want - or build vampires, werewolves, etc., from the outset, depending on the sort of story you want to create.
In 2012, the licence for the World of Darkness was acquired by Onyx Path Publishing who have both extended many of the existing lines and added a couple of new ones - Mummy: The Cursed and Demon: The Descent. In December 2015, the lines published by Onyx Path were renamed Chronicles of Darkness following changes at White Wolf that meant they would be re-entering the market with development of the Third Editions of the various product lines.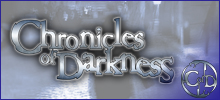 Page last updated: 30 July 2019