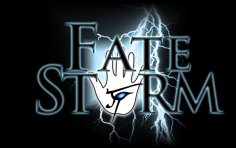 FateStorm VRS, from Broken Tower offers players an immersive, richly nuanced, experience, by putting the player in control instead of relying on the roll of a dice.
Influenced by Jung, Joseph Campbell, the Tarot and ancient astrology, FateStorm creates a conjunction of various traditions to bring a blending of system and setting into one.
From now on it's not up to the GM or the dice to prove a character's worth - it's up to you.
Rather than publishing 'core rules' Broken Tower have started to release complete games using their ruleset.
Page last updated: 26 September 2013