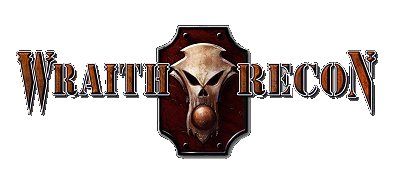 An original new setting, first developed by Mongoose Publishing for the Dungeons & Dragons 4e ruleset but now retooled for RuneQuest II, Wraith Recon transports the players into new roles and terrible responsibilities.
The Kingdom of Dardarrick is beset on all fronts. To the east, open warfare with the Republic of Lorn has claimed tens of thousands of lives over the past decade and trenches now run parallel to the border, uprooting towns and villages in their wake. To the south, Lorn's ally, the Kingdom of Torres constantly threatens overt military action, and has been implicated in many raids on nearby towns as the nation reaches a fever pitch of religious hatred. The wildlands to the west and north are home to goblinoids, ogres and giants, who must be constantly beaten back as they encroach on Dardarrick territory. And even within Dardarrick itself, evil lurks as the followers of the deposed theocrat Tomarsson plot their fanatical return to power.
Players take the role of the legendary Wraith Recon units, dedicated special forces trained and equipped to operate far from the rest of the army. Entrusted with the most dire missions, the Wraiths are capable of overcoming almost any obstacle. Armed with the latest in Dardarrick magicks, and kept informed by the mysterious Spellcom system, Wraith Recon units are tasked with assassinations, raids, reconnaissance, and hostage rescue missions, in the name of truth, liberty and justice.
With the advent of Mongoose's Legend RPG, based on the RuneQuest II ruleset, this setting is now being sold as 'Legend-compatible'.
Setting Page last updated: 20 June 2015