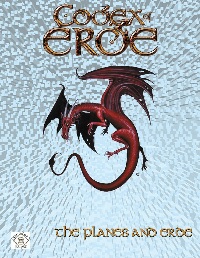 Beginning with the Erde Creation Myth, this booklet continues with a discussion of the elemental and dimensional planes available within this setting, basing all in the myths and legends told in Erde. It includes several beautiful coloured illustrations with a 'crumpled paper' effect that would make ideal handouts for a DM wishing to explain cosmology in this way to his players.
Thanks to Troll Lord Games for making this available.
Available FREE from the Troll Lord Games website, click HERE to get your copy.
Book Details:
Authors: Unknown
Publishers' Reference: Unknown.
ISBN: Unknown
PDF, 7 pages