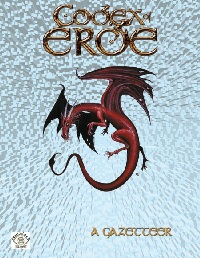 This booklet provides brief thumbnail sketches of some of the significant areas and power groupings of Erde, enough to give a taste of the place or provide basic 'background knowledge' for someone who intends to be a player in a game using this setting.
Thanks to Troll Lord Games for making this available.
Available FREE from the Troll Lord Games website, click HERE to get your copy.
Book Details:
Authors: Unknown
Publishers' Reference: Unknown.
ISBN: Unknown
PDF, 7 pages