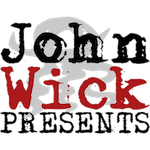 John Wick Presents was founded in 2009 by John Wick, a role-playing game designer best known for his creative contributions to the Alderac Entertainment Group (AEG) properties Legend of the Five Rings and 7th Sea. He self-published Orkworld under the Wicked Press banner, and later co-founded the Wicked Dead Brewing Company with Jared Sorensen. He's also had work published by other game companies like White Wolf and Pinnacle Entertainment Group
In November 2015, AEG sold the rights to 7th Sea to John Wick, and he published a Second Edition of the game the next year.
Houses of the Blooded
Pathfinder RPG resources
Other Games
Visit their website.
Company Section last updated: 10 September 2016