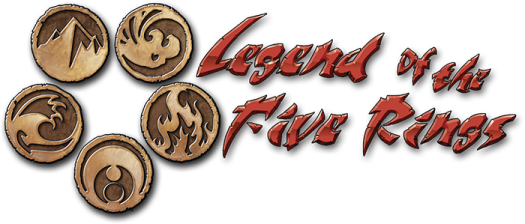 First published in 1997, this game from the Alderac Entertainment Group is set in a feudal land based on the Japan of legend and myth. 1st and 2nd Edition books can be used interchangeably.
With the advent of Dungeons & Dragons 3e, dual-statted books with both the Legend of the Five Rings RPG and D20 system information have been released, creating the 'Oriental' setting for D&D as Rokugan.
Reverting to the original ruleset, a 3rd Edition was released in 2005, and the 4th Edition in September 2010.
In September 2015 the entire Legend of the Five Rings line was sold to Fantasy Flight Games.
Setting Page last updated: 13 September 2015