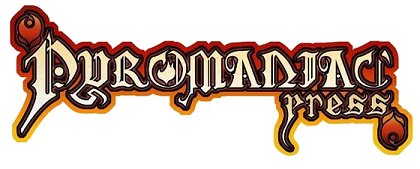 Launched by Micah Watt (writer) and Dante Cifaldi (Artist) in November 2015, this company is based in Australia aims to create exciting products with a unique flavour and style that are compatible with established roleplaying games systems, beginning with adventures for the Pathfinder RPG based in a unique city setting but amenable to adaptation for use on other campaign worlds.
The philosophy of Pyromaniac Press is to produce quality over quantity... the sort of materials that people will want to have in their gaming collection. Like many publishers new and old, they're using Kickstarter to get their first project, the What Lies Beyond Reason adventure path, into reality.
Visit their website.
Company Section last updated: 24 October 2016