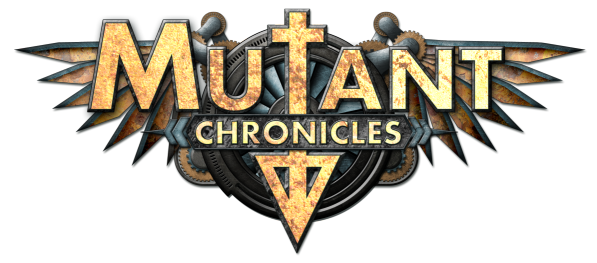 Mutant Chronicles, originally created by Target Games, was one of the bigger names in gaming in the 1990s with not just a role-playing game but the Doom Trooper collectible card game, a Doom Trooper video game (for SNES and Mega Drive platforms), the Warzone miniatures game and even a Hollywood movie all sharing the same setting. More recent developments have seen a pre-painted miniature game from Fantasy Flight Games and, last year, the reboot of Warzone by Prodos Games... and in 2015 Modiphius brought out Mutant Chronicles RPG 3e, following an extensive development period, a free open beta playtest and a runaway Kickstarter campaign!
The Mutant Chronicles story takes you on a full-throttle dieselpunk sci-fi ride through a solar system beset by corporate intrigue and the invasion of a terrible dark alien force. With technology failing due to the insidious effects of the Dark Symmetry humankind must fight back against the Dark Legion hordes whilst dealing with in-fighting and conspiracy from within.
Although the Second Edition cleaned up the rules somewhat, it remained compatible with the original RPG and all the sourcebooks could be played using it. The Third Edition has been developed from the ground up, and a whole range of supplements are in the works.
Page last updated: 5 September 2015