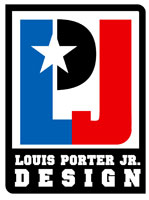 Starting in 1998, Louis Porter began to develop his contemporary game system, Haven: City of Violence, gaining the support of several keen gamers around the world via the Internet. Now this has burgeoned into a thriving company providing not just Haven - which itself now exists in a D20 Modern version as well as the original one with its own game mechanic - but plenty of other material as well for various systems.
Shakespeare - the Bard in D20 style
Haven: City of Violence - original system
Haven: City of Violene - using D20 Modern
Image Portfolio
Lost Classes
Modern Day Maps
NeoExodus: A House Divided - D20 Fantasy campaign setting
OGL Fantasy
OGL Superpowered
Polymecha
Races of Fantasy - for Dungeons & Dragons 4e
The True Arcane Story
Visit their website.
Company Section last updated: 5 February 2011