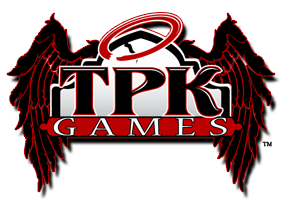 Total Party Kill Games presents the Grave Undertakings product line, a series of short adventures that are designed to test your player's abilities and provide an exciting challenge for players of all calibers. Grave Undertakings are small adventures that can easily be inserted as exciting and memorable additions to any game. The events and encounters are scaled for the GM so they can accommodate a variety of player levels to this adventure.
Included in the adventure are 3 sets of stat blocks for challenges within a range of levels, full color cartography, unique TPK Games open content, treasure and other unique rewards! In addition, the adventures are intended to be simple for a GM to run, with plot hooks to easily insert your players into the action. In addition, all of the rules are hyperlinked to the d20pfsrd.com website for ease of reference. A print friendly black and white version is also bundled for those that wish to print out the adventure.
Don't let your players rest in peace, put them on the defensive with a Grave Undertaking today!
Page last updated: 31 March 2012