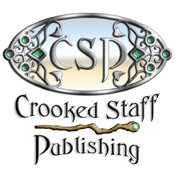 Crooked Staff Publishing is operated by Kristian Richards in the UK, producing a variety of excellent map products and his own game system. It launched in July 2011, with 2 mapsets based on his blog 'map-a-week' feature.
The Age of Shadow - complete role-playing game
The Little Book of Dungeons - generic fantasy dungeon maps
Battle Maps - generic fantasy dungeon tiles, based on the Little Book of Dungeons maps
Colony 19 - generic science-fiction (or near future) maps & tiles
Other Map Product
Visit their website.
Company Section last updated: 26 December 2011