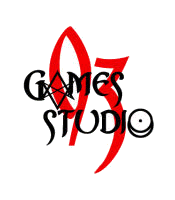 93 Games Studio is a roleplaying game publishing company based out of Raceland, Ky. They are dedicated to bringing the most realistic games ever - the sort that make you feel as if you were in the game.
Their first game was called The Swing. It used the Step System, which provides a high level of detail throughout the game. Character Creation was focused on defining well-rounded, believable characters. Combat is deadly, scary and dangerous, as in real life. The freeform Magick system was based on the Thelemic principles of WILL and Love, derived from Aleister Crowley's vision of Magick as "the Science and Art of causing Change to occur in conformity with Will." The system encouraged players to use out-of-game "real-world" information to shape the game world.
In 2006 they acquired the license to produce the next official edition of Twilight: 2000 (the 3rd edition of the game). This new edition of Twilight has been named Twilight: 2013 and uses the present timeline of events and the current state of world affairs as the precursors to a devastating and chaotic WWIII.
The Swing
D20 Modern Material
Visit their website.
Company Section last updated: 10 August 2009