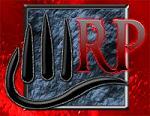 Rite Publishing is a PDF and print on demand RPG Company known for its dedication to quality products, timely releases, and Monte Cook's Arcana Evolved - with which much of its product is compatible. More recently, a wealth of resources for Paizo's Pathfinder RPG have been released.
Rituals of Choice Adventure Path - in the Arcana Evolved setting
Heroes of the Jade Oath
Fantastic Maps
The Rite Review
Pathways - a journal for all things Pathfinder
Visit their website.
Company Section last updated: 12 September 2011