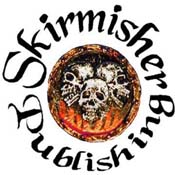 Based in Virginia, USA, this company produces a range of interesting supplements to various systems and other materials of general interest to role-players.
City Builder - a system-independent series about the essential components of a mediaeval/fantasy city
Cthulhu Live 3e - face the Mythos in live-action rather than from the safety of the tabletop!
Visit their website.
Company Section last updated: 29 August 2009