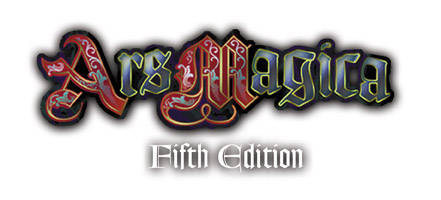 Now in its 5th Edition, Ars Magica was first devised in 1987 by Lion Rampant. Set in a quasi-realistic mediaeval Europe where magic works and myths are real, characters are mages and their companions seeking after magical truths (and often personal power) in communities known as Covenants.
The 2nd Edition, a couple of years later, saw other publishers involved alongside Lion Rampart, with both White Wolf and Atlas Games contributing. The 3rd Edition was mostly produced by White Wolf, with a few contributions from Wizards of the Coast.
In 1996, Atlas Games stepped in and has produced a magnificent series of books, with the 5th Edition appearing in 2004. And the best thing - despite honing the system with successive editions, everything is compatible!
Setting Page last updated: 15 June 2019