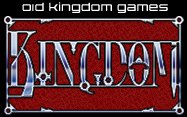 Formed in 2006 by a group of avid gamers who wanted 'ready-to-run' campaign packages for the busy DM who has little time to prepare, the first offerings are awaited with interest.
Campaign Gems - intended to be complete campaigns full of detail and all ready to run.
Visit their website.
Company Section last updated: 6 December 2006