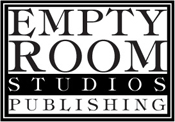 Empty Room Studios provides high quality illustration and writing services for the creative needs of companies and studios in the entertainment industry - namely comics, games and television/film. They have now branched out into making the same high quality resources available for individual gamers and small game publishers to use within their own games and product.
Fantastical Currencies
LandEscapes
Tavern Menus
Visit their website.
Company Section last updated: 17 August 2009